AFTERBOLTXEBIKE : anti-capitalist, anti-fascist, anti-racist, agit-prop punk from Nuevo Leon, Mexico.
AFTERBOLTXEBIKE : punk agitprop, anticapitalista, antifascista, antirracista de Nuevo León, México.
AFTERBOLTXEBIKE: punk agitprop, anticapitaliste, antifasciste, antiraciste de l'état de Nuevo León au Mexique.

Currently comprised of Diego, Hugo and Marcos, AFTERBOLTXEBIKE have just released ( May 2020 ) the follow-up to their 2018 cassette release "No Pasaran."
"Marxist Agitation" is a 3-song EP released in association with Incendiario Fanzine, Discos Machete and Dure Realitie. Available on all digital platforms and on 7″ vinyl!
Three tracks of anti-capitalist, class-struggle combat-core. Seditious songs / revolutionary rallying cries.
3 rolas de combat-core anticapitalista para la lucha de clases. Cantos sediciosos y gritos de unidad revolucionaria.
3 morceaux de combat-core anticapitaliste pour la lutte de clases. Chansons séditieuses et cris révolutionnaires.
A little about the labels involved …
INCENDIARIO is a political hardcore punk and straight-edge zine/ distro / label from Mexico. You can read a fantastic article about the zine (and download PDFs of the first four issues of the zine at DIY Conspiracy.

DISCOS MACHETE is a new label out of Mexico . From their statement of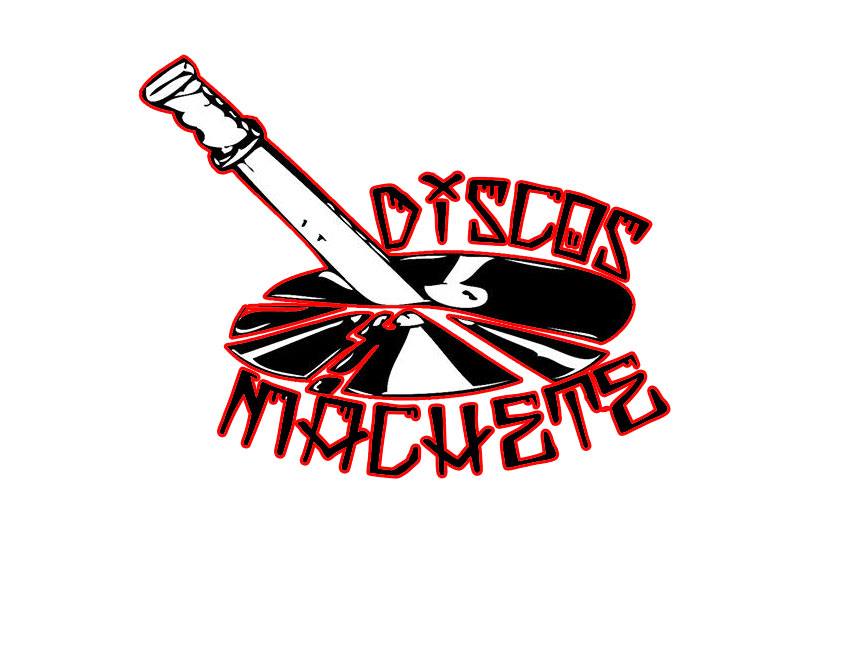 purpose: "Machete Records is an independent label based in Mexico City. From our barricade we seek to support, promote and disseminate anti-authoritarian, anti-fascist and politically committed musical projects. Long live the sounds of the revolution!"
DURE REALITIE is:  "a self-managed and militant Montreal association that wishes to promote a revolutionary culture through artistic outlets. We believe that a label that shows clearly its political positions will support, promote and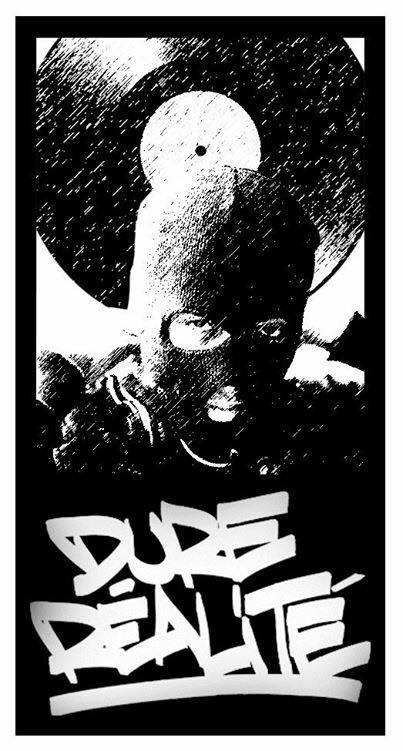 develop scenes where all forms of discrimination and reactionary ideas won't be tolerated. Dure Réalité wishes to act as a bridge between Europe and North America. We will contribute to the exposure of local, national and international bands and collectives. The objective of this project is to offer logistical support to bands who wish to tour in Canada, the United-States and different European countries, as a support for the production of new material, musical promotion and diffusion for bands who are clearly antifascist, anticapitalist and/or feminist. Centered more particularly on punk, hardcore, skinhead, reggae, hip-hop and graffiti counter-cultures. Dure Réalité will offer its services for event organizing, distribution, promotion, musical production as well as a media platform."
On the "Marxist Agitation" EP, you get songs dealing with class consciousness, working class revolution and hating cops, ICE and the National Guard, all done up in AFTERBOLTXEBIKE's inimitable style.
The band's 8-song cassette "No Pasaran" is still available as a free/pwyc download on the Rebel Time Records bandcamp page…
REVIEWS
Anti-capitalist, anti-fascist, anti-racist, and one hundred percent communist punk from Nuevo Leon, Mexico. The cover shows the band sitting in front of a table spread out with several classic punk records including Black Flag, Bad Religion, Operation Ivy, and Sick Of It All but their sound is more of the vein of street punk and at their toughest reminiscent of early Fucked Up. The lyrics are all in Spanish and are what you would expect from an anti-authoritarian band with subjects such as killing fascists, living in an exhausting working class society, and the importance of reading ("read to study, read to learn, read to liberate!") As part of the proletariat, I identify with much of what they're pissed about, particularly the lyrics in "No Pasaran": "I'm sick of waking up at 4AM day after day, not to go running, not to eat, not even to watch TV… moonlighting not for fun but for necessity…" That's me! Good stuff! –Juan Espinosa ( Razorcake )
Afterboltxebike are a hardcore punk band from San Nicolás de los Garza, Mexico, which was founded in 2015 with the intention of embedding communist / Marxist content in a raw sound. The band's name comes from a song by the Basque punk band Kortatu (who brewed an explosive mixture of ska and punk elements) and is spoken after After Bolsheviks. They convey their message not only through music, Marcos, Hugo and Diego also participate in various political initiatives.

Working class and hatred of the police in simple melodic structures that pop like a Molotov cocktail. Rough. Loud and rugged riffs, hoarse-crackled vocals and the musical version is ready for a visionary better world in which there is only one class, one unit, without religion, arm in arm with the workers of today!
3 songs that make an impression with dark timbres and sound in a sound that is suitable for the march of the working class revolution.( Underdog Fanzine )
Afterboltxebike are back with a new EP of 3 tracks out on Discos Machete (the label from Brigada Flores Magon), Dure Realite, Incendiario, Rebel Time Records. The band formed in 2015 in San Nicolas de los Garza, Nuevo Leon, Mexico. The name of the band is coming from a song by Kortatu. This is a real working class/partisan punk rock with hc and oi influences, with a strong message anti capitalism, against police oppresion and human rights, equality and solidarity. The members of the band as well they are involved in a lot of social and political initiatives.
You can listen to them to the Rebel Time Records bandcamp and as well check their videos for Manifesto and ACAB (a really nice cover made in spanish after Hate The Police by The Dicks. Raise your fist and listen to them loud. The EP as well is available as name your price download on bandcamp. Salud y libertad!!! (mptyzine )