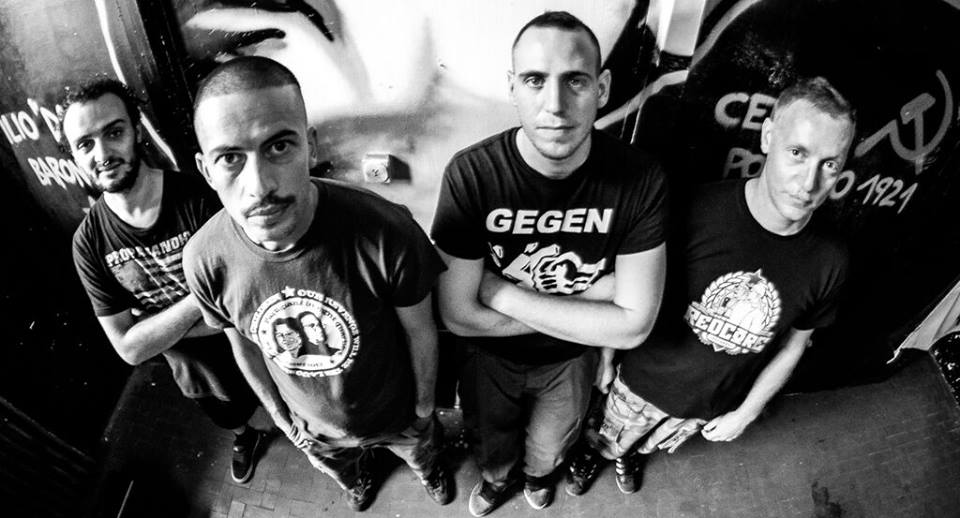 Left-radical punk/oi/core out of Livorno, Italy and the newest addition to the Rebel Time Records 'famiglia'! 
Rebel Time Records and Dure Realitie ( Montreal) have joined forces to bring you a limited-edition cassette version of Urban Vietcong's sophmore release "Storie Tra Bottiglie E Ciminiere."
Vinyl/CD is being brought to you by Out of Control, Fire & Flames music and Rumagna Sgroza.  
As the folks at Fire & Flames put it:  "second album from this up and coming streetpunk/oi/core band out of Livorno, Italy. These communist militants present nine songs full of rage against capitalist exploitation and fascism and about the struggle in the streets of a traditional working-class town"
And, here's the video for the title track  "Storie Tra Bottiglie E Ciminiere."
"the workers will return to winning when the bosses return to being afraid of them" …
Urban Vietcong released their first long-player "A Colpi Di Machete" back in November 2016. 
In the words of one of the Rebel Time Records cadre, here's a bit about the band and our introduction to them:
"In the immortal words of Forrest Gump: "My mom always said life was like a box of chocolates. You never know what you're gonna get."
Well, in this particular case, the gettin' was good! And what I got, in the form of a Facebook message, was an introduction to a band called Urban Vietcong.
Back in May of this year I received a FB message from a guy named Bebe who said he liked the label (Rebel Time Records) and wanted to let me know about the band Urban Vietcong (out of Livorno, Italy) which he sings for. He included a couple of videos and left it at that.

Sidenote: after some FB back-and-forth with Bebe later on, I was stoked to learn that Bebe and Urban Vietcong's bass player both played in another of my favourite Italian bands, Trade Unions. Bebe seemed stoked to learn that anyone outside of Italy had even heard of Trade Unions. Look for Trade Unions on Youtube …
The first video was for the lead-off song "Attacco" from the band's debut release, a 6-song CD called "A Colpi de Machete." What the heck, I press play, and, immediately, just one bite in, realize that this is good, real real good. An ooey-gooey, super-catchy, 3 minute almalgamation of streetpunk/oi and left-radical politics. In fact, the whole album is quite simply a pot of political punk rock gold, chock full of songs of protest and resistance.
Visually, the video starts off with a quote from Davide Rosci, imprisoned in Italy for his part in the 2011 riots in Rome that saw an armoured police vehicle set ablaze (He was released just a short time ago). Sonically, the video starts off with a sound bite from the movie 'Giordano Bruno,' something along the line of "all men are equal and have the right to think and raise their heads to the sky where the sun shines on the truth." Lyrically, the song deals with, as Bebe put it, "what should we, the proletariat (understood as workers, students, unemployed) do to organize, create and be more united…" Looking at the Italian lyrics, I noticed it name-checked, for example, the Black Panthers, the Viet Cong and the Palestian resistance and called for unity, organization, priortization and attack. A lot to chew on in just one song.
Musically, Urban Vietcong hits the sweet spot. Attacco is an instantly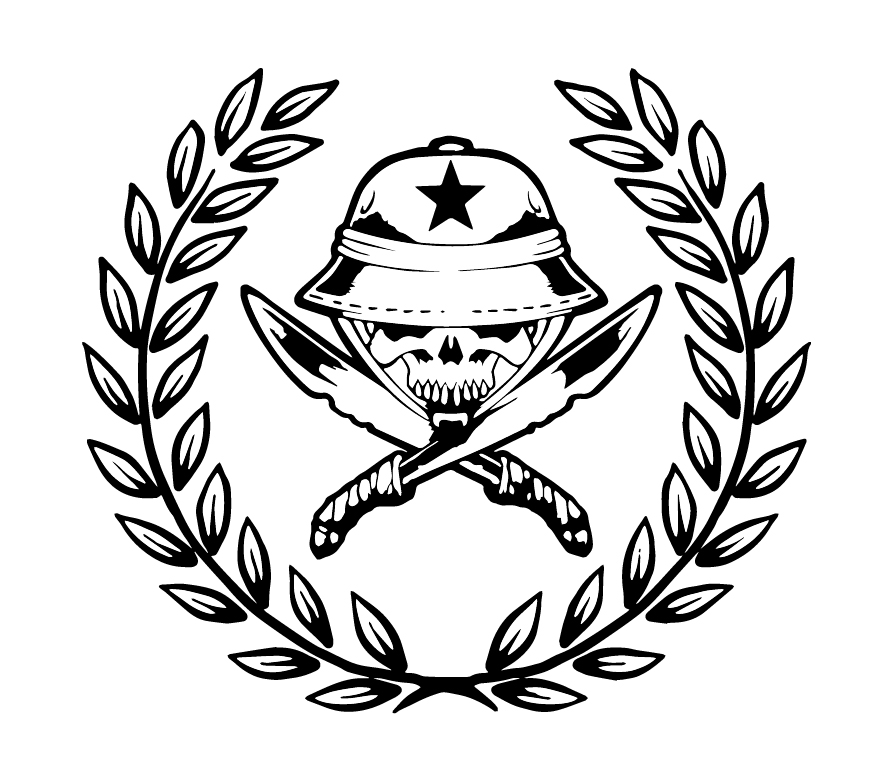 memorable, melodic and meaningful song. It's taut, it's tense, it's tough. Catchy-as-heck, anthemic, shout-a-long streetpunk (as are all the songs on the album). The kind of song that has me singing along after a first listen.
Personally, I'd say the band are, in terms of music and message, comparable to such equally inciteful and insightful contemporaries as Action Sedition, Afterboltxebike, Cor Fort, Mossin Nagant, RPG-7, etc.  All bands that, I guess, could be lumped together as 'redcore' bands and all bands that I have on repeat."