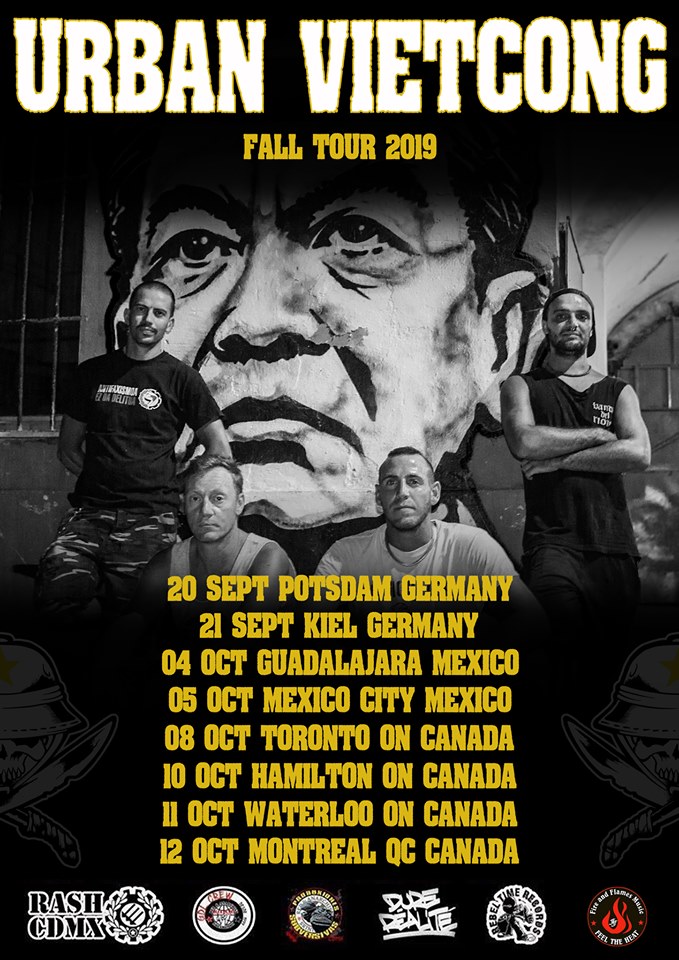 UPDATE: Urban Vietcong will be making a couple of stops in Germany prior to their arrival on these shores …
First up is Postsdam on September 20th where they'll be playing a solidarity concert for people in that city who have been affected by state repression.
Solikonzert Mit Urban Vietcong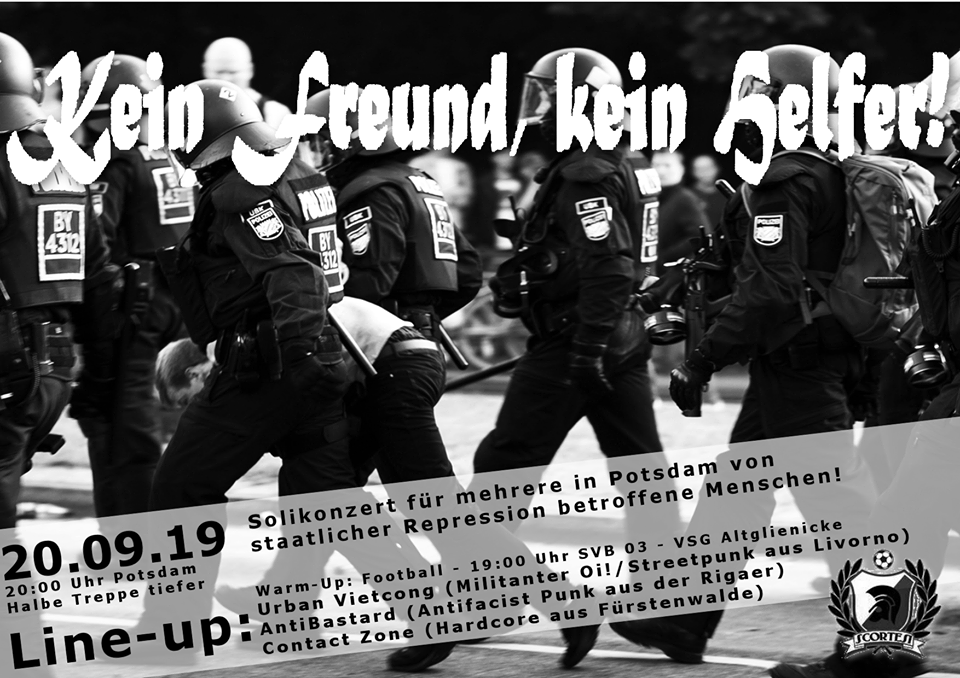 Then, on September 21st, the band is in Kiel for Fire And Flame's fifth annual "International Convention Of Revolutionary Solidarity And Antifascist Counterculture"
The Workers Have No Fatherland — Fire And Flames Festival 2019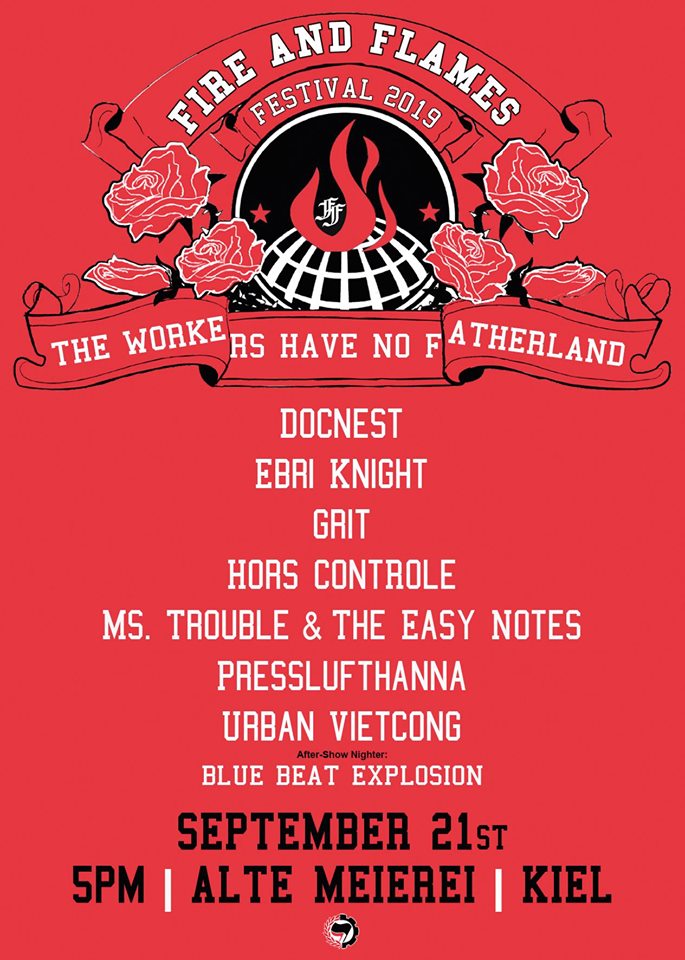 In conjunction with comrades from RASH CDMX (Mexico City), RASH GDL (Guadalajara) and Dure Realitie (Montreal) we are just so incredibly chuffed to be bringing Urban Vietcong over from Livorno, Italy for a few shows in Mexico / Ontario / Quebec … look for a couple of shows in Mexico ( October 4th and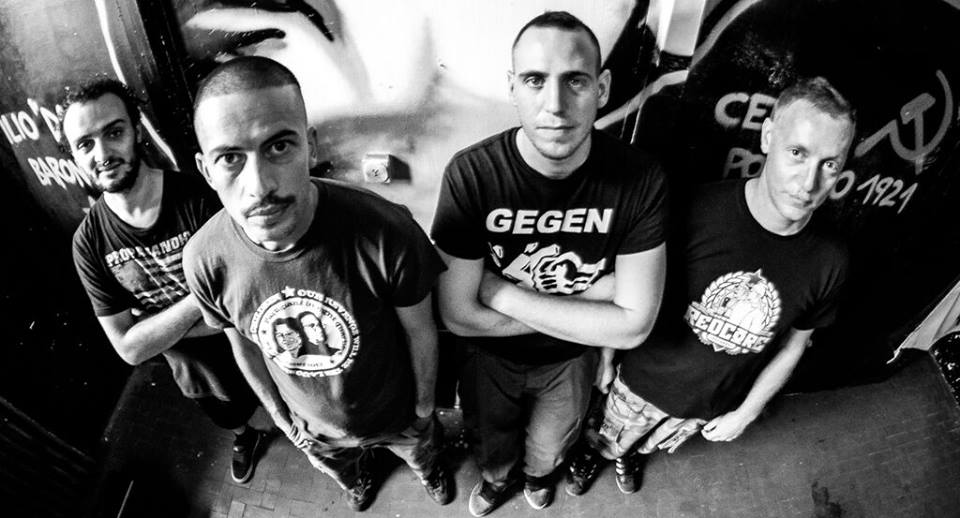 October 5th ), 4 or so shows in Ontario and a show or 2 in Quebec … the band will be playing for sure at Revolution Fest VII in Montreal on Saturday, October 12th …
Stay tuned for more info!  Stay tuned for more dates!
The people are  on the march and must have songs to sing!
Siamo tutti Vietcong!
We'll add show info below as it becomes available … here's what we have so far …
Urban Vietcong – Attacco Tour – Guadalajara – October 4th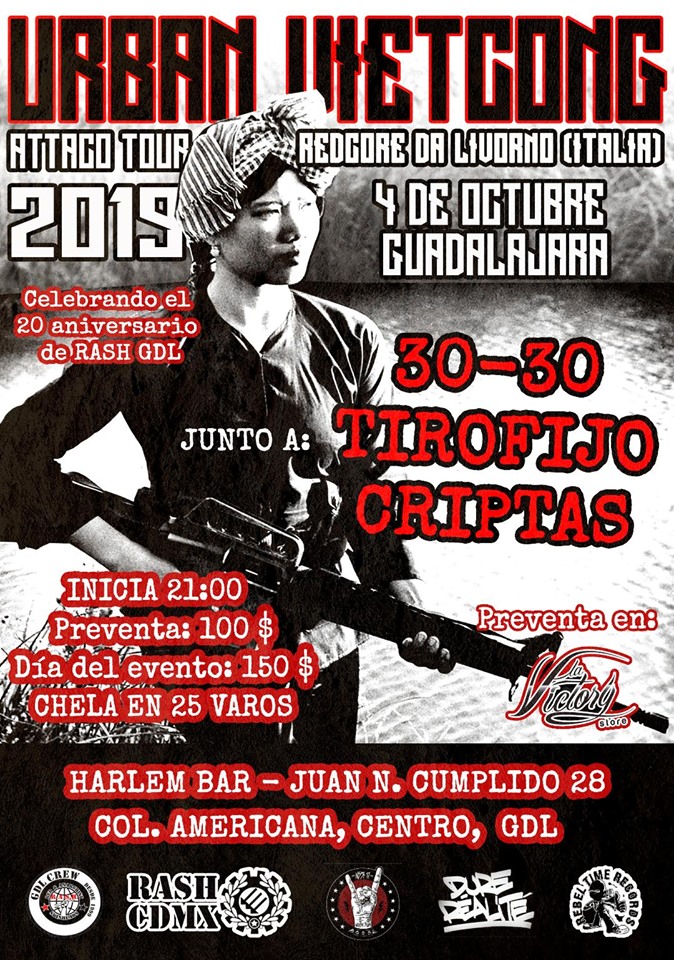 Urban Vietcong – Attacco Tour – Mexico City – October 5th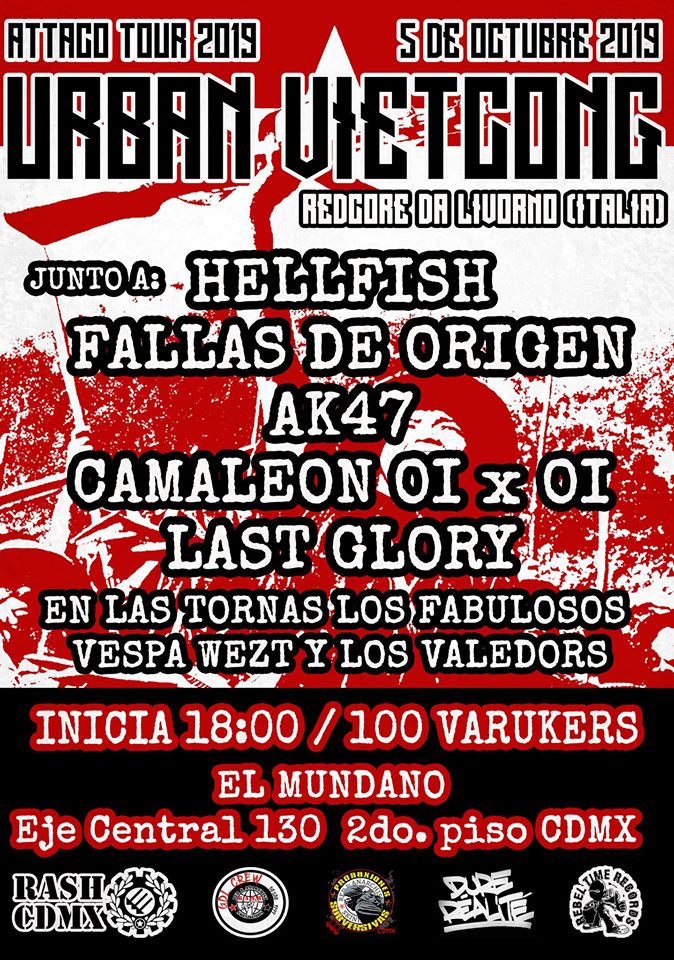 Here's some promo for the Mexico shows happening October 4th and October 5th!
And, here is some info about the 3 shows in Ontario and the show in Quebec …
Urban Vietcong – Attacco Tour / Fall Offensive – Toronto – October 8th
Urban Vietcong – Attacco Tour / Fall Offensive 2019 – Hamilton – October 10th
Urban Vietcong – Attacco Tour / Fall Offensive 2019 – Waterloo – October 11
Revolution Fest VII – 2019 – Montreal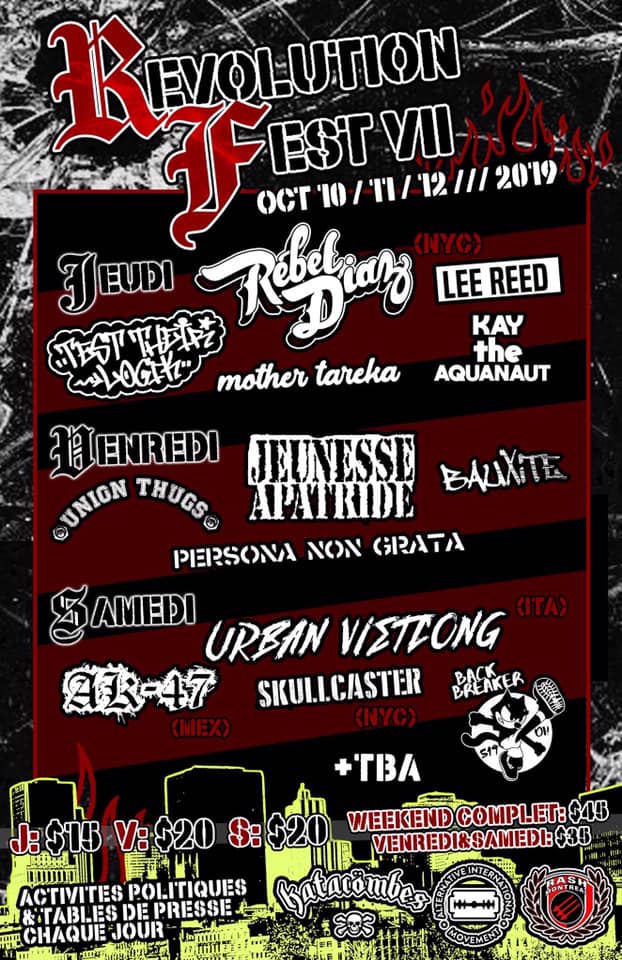 And, here are a few tunes from a few of the bands playing the Attacco Tour / Fall Offensive 2019 … a work in progress …