Thanks to Lord Routledge at the Faster and Louder blog for the very kind, very nuanced review of "The Times Have Never Changed" :
"The Fallout's new album could not be any more of a soundtrack to this moment. It's packed full of fist-pumping punk rock anthems railing against injustice, inequality, and the systemic oppression of the people. It's music in the grand tradition of late '70s/early '80s political punk rock and the protest folk that inspired it. This Toronto-based band has been active since 2004 and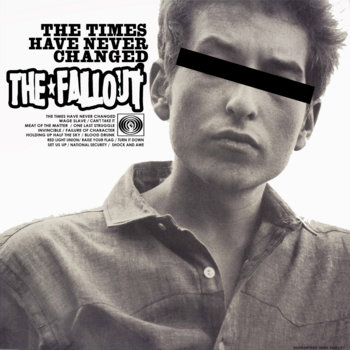 strives to write "songs of unity, inclusion, solidarity and struggle". It's inspiring now to see so many people finally waking up to injustice in the world and getting angry about it. The Fallout have been angry from the start, and they're ready as always to take up the fight.
Out on Rebel Time Records and Discos Machete, The Times Have Never Changed opens with the premise that the protest music of the past promised change that has yet to be delivered. That's not a cynical statement so much as it is a message that the struggle has yet to be won. Over the course of 15 tracks, it's clear that The Fallout reserves all of its cynicism for institutions of power, which must be resisted and confronted if real change is to ever occur. So don't let the album title fool you. These guys are true believers in the idea that songs can change the world – or at least that songs have the power to inspire the people who will change the world. If you can watch authority clash with dissent at this moment and honestly side with authority, this is clearly not the band or album for you. The Times Have Never Changed rages against everything from endless wars to partisan politics to institutionalized homophobia to organized religion to police brutality to the marginalization of sex workers. It's full of urgency, passion, and absolute conviction. Sometimes the whole idea of "political punk" can turn people off because the music tends to be generic at best or an afterthought at worst. But The Fallout is a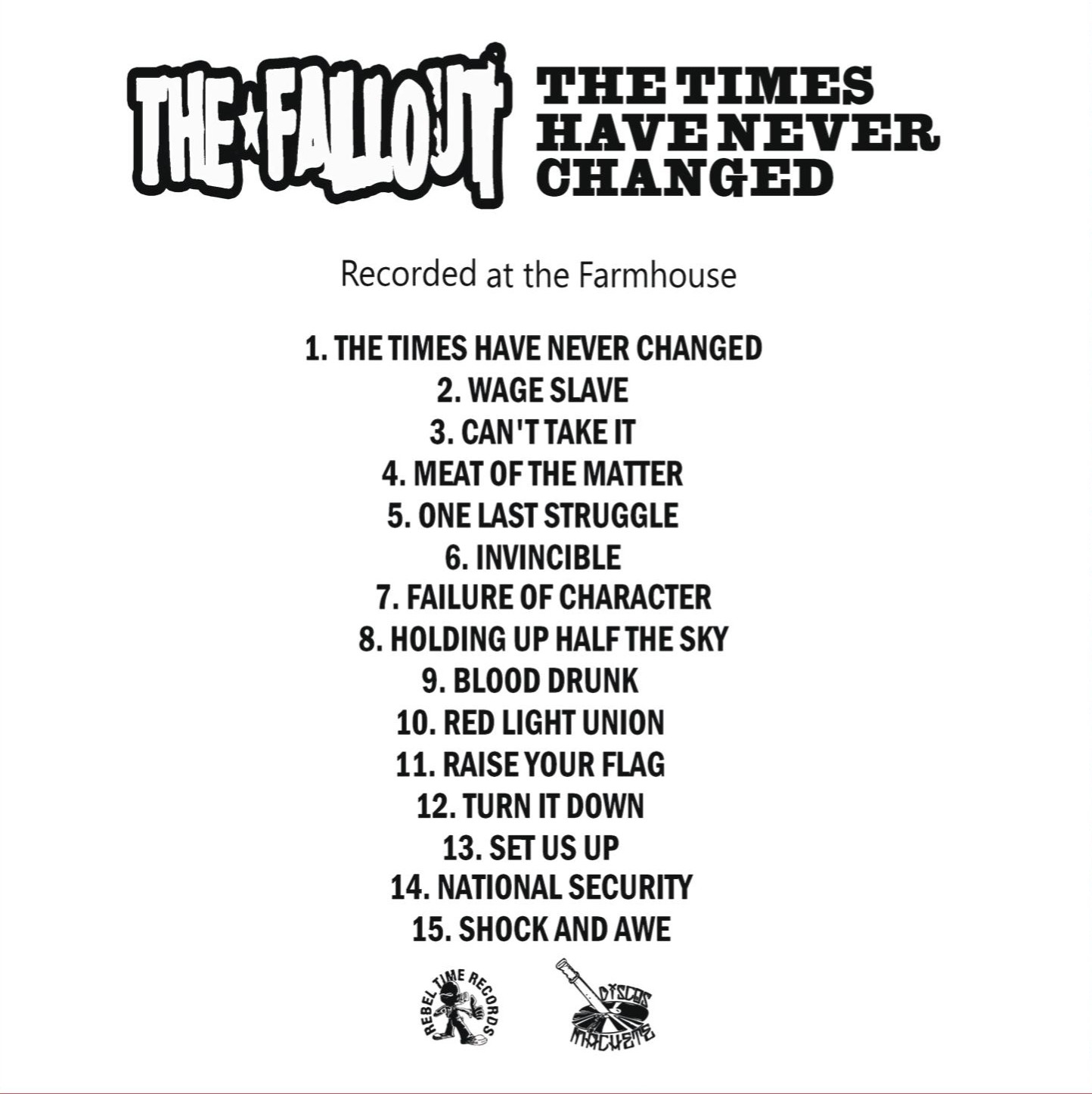 throwback to a time when protest punk was just as much about the tunes as it was about the message. These guys write catchy songs that are tailor made for you to shout along with. The music is powerful and aggressive but also fun to listen to. And that's the way it ought to be. If a song is going to inspire people, it has to be inspiring. Songs like "Red Light Union" and "Raise Your Flag" will have you fired up to run through a brick wall for the cause! This is "street" punk in the truest sense of the term – music for the people that is relevant to what's actually happening on our streets.
Certainly when this album was being prepared for release, the band and labels had no idea it would arrive on the eve of a mass protest movement of historic proportions. But the injustices and inequality that ignited this movement have persisted for generations. I used to assume that most people had the sense to know that racism is wrong and fascism is bad. But in this modern-day Bizarro World where anti-fascists are suddenly "terrorists"  and not wanting cops to murder people of color is a "divisive" position, it's clear that nothing is obvious. We can't take for granted that sanity will prevail or that progress is inevitable. We must resist and keep resisting. And we will listen to awesome music while we do it."