At the moment, words can't express just how fantastic the past few days spent with Urban Vietcong have been … those words will come … so many people to thank … a considerable community of friends and comrades came together to make the Fall Offensive 2019 portion of Attacco Tour a success on so many levels … a truly international effort, steeped in a love for left-radical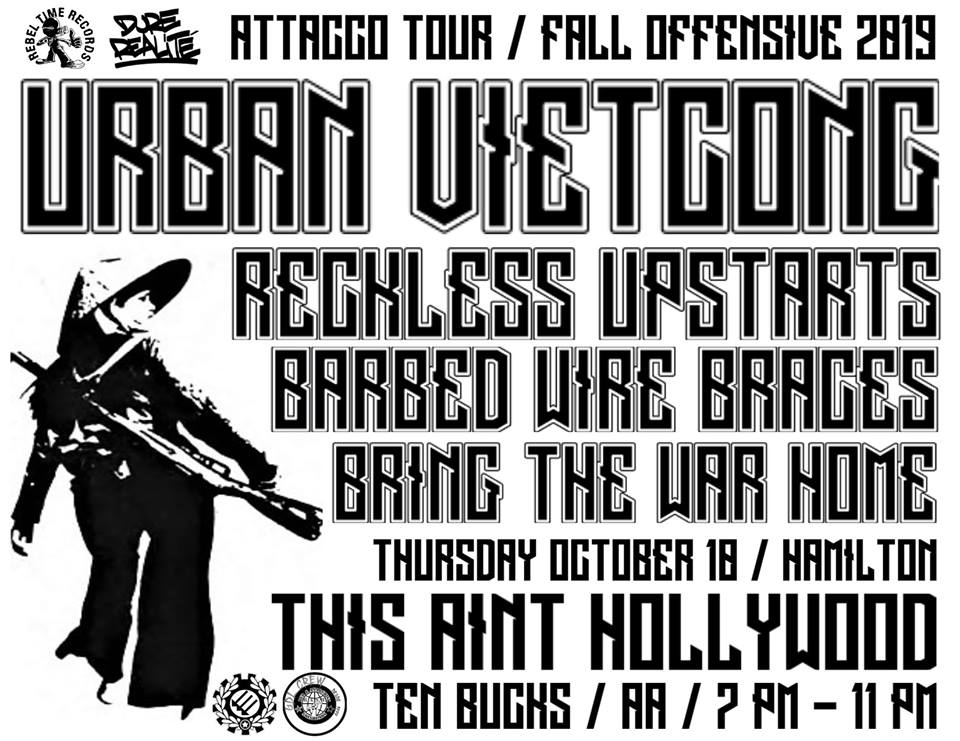 punk and politics, based on / in mutual affinity and affection, respect and regard, camaraderie and cooperation.
One of those people we have to thank is Steve from Stronger Than Ever Videos … he's at every show, documenting the bands and the scene for posterity.
Here's his footage from the Hamilton stop of Fall Offensive 2019 … thanks Steve … thanks Urban Vietcong, Reckless Upstarts, Barbed Wire Braces and Bring The War Home.
URBAN VIETCONG
RECKLESS UPSTARTS
BARBED WIRE BRACES
BRING THE WAR HOME