… here's an interview with Diego Armando, singer / guitarist for Afterboltxebike … borrowed from the Más Punk que tú! blog …

Afortunadamente el punk ha permitido que gente de distintas formas de pensar converjan en la música y en la amistad. Monterrey me ha dejado grandes compis y uno de ellos es Diego, que desde la hoz y el martillo ofrece una propuesta HC política y sin nada  de medias tintas.
Te conocí en el tiempo de Rotten tocando Hardcore, rápido y poco thrashero, como fue qué llegaste a la escena punk?
Pinche gustazo el conocerte, verdá de dios, yo me juntaba con los de Fight Back, con ellos comencé a ir a las tocadas; primero a las de San Nicolás (municipio metropolitano cerca de Monterrey) que eran de las bandas de hardcore locales, eso fue a mediadios de los 90, en esa época me tocó a ir a unos Días de Colectividad y ahí conocer a las bandas de punk locales, después juntarnos con los de Plan 9 en las tocadas que ellos hacían que eran otras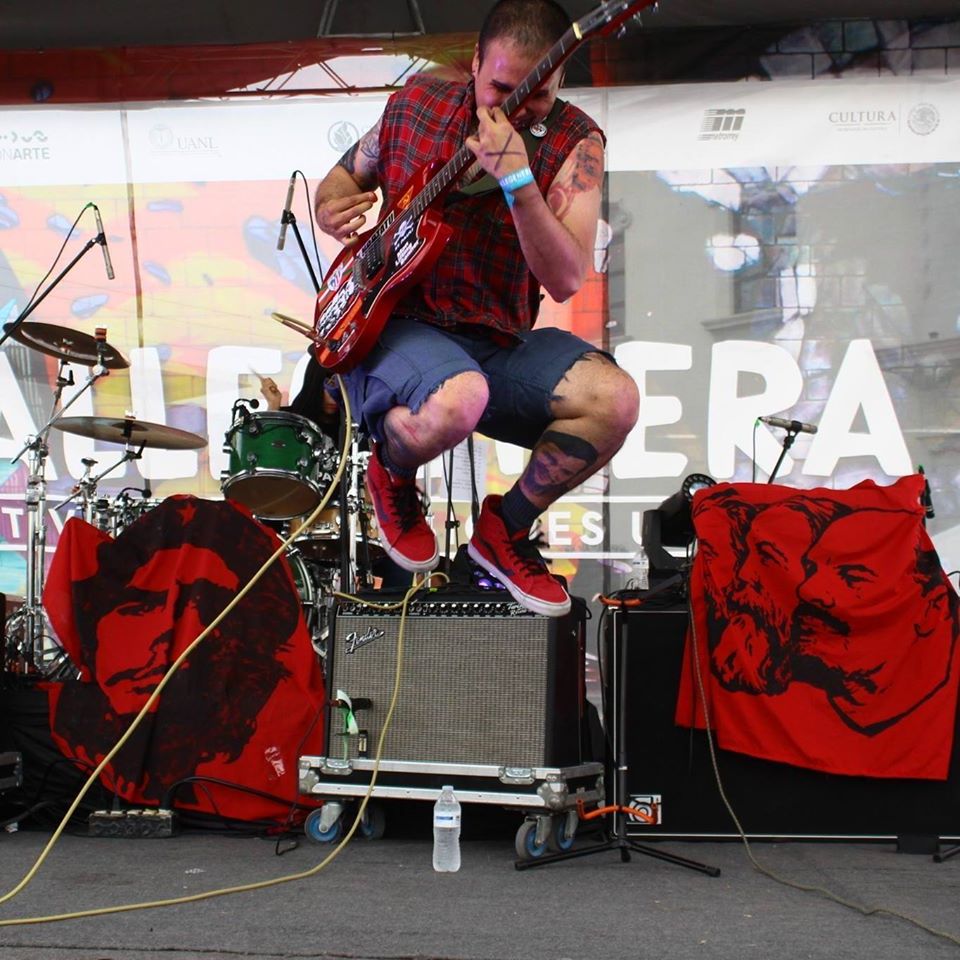 bandas de punk mas influenciadas por lo melódico y el punk de esos años de la Epitaph. Mi hermano Dani y yo comenzamos a escuchar bandas de punk ochentero de Finlandia como Kaaos y Rattus, lo mas rápido de Ratos de Porao, el crust de Disrupt, el thrash punk de D.R.I., S.O.D., M.O.D. y todas las bandas con siglas, también el thrashcore de What Happen Next?  y fue cuando hicimos Rotten con la idea de mezclar ese tipo de géneros y nos salió un mugrero.
Personalmente Brigada Roja me gustaba mucho, ¿cómo fue que esa banda surgió en una escena regia despolitizada?
Supongo que por mi terquedad, después de Rotten yo quería seguir tocando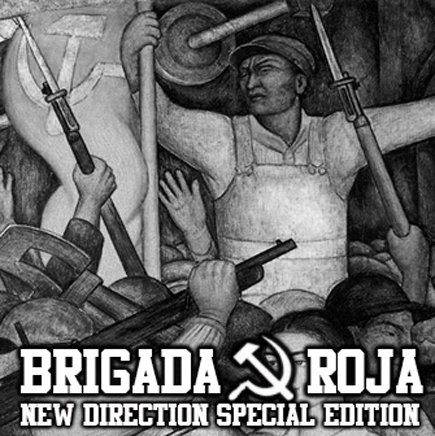 pero no encontraba con quien hasta que conocí a Mike y a Ángel quienes querían tocar punk y hardcore, pero en ese momento la mayoría de las bandas de hardcore regias estaban muy influidas por el metal o la actitud "thug guy", algo que no queríamos hacer ninguno de los 3, la idea que teníamos era tocar rápido mas al estilo Minor Threat, Seven Seconds, H2O, pero también nos gusta mucho la onda vasca de Kortatu, La Polla y Eskorbuto, entonces por ahí le dimos.  La cuestión política fue porque en ese momento los 3 andábamos de dizque comunistas y fue algo que discutimos previamente, no queríamos hablar de los temas habituales de ese momento entre las bandas regias que se limitaban a cantar sobre la amistad o enemistad y demás tópicos clichés, entonces decidimos hacer algo mas político, Mike fue el responsable del 90% de las letras y tal vez yo solo hice 1 o 2 canciones. En ese momento, tocar ese estilo de música con letras hablando sobre política, nos "cerró" algunas "puertas" pero nos abrió otras donde si eramos bienvenidos.
Cuéntanos de tu actual banda y ese primer vinilo de Afterboltxebike.
Hay dos cosas que yo no puedo dejar de hacer: la primera es dejar de tocar y la segunda dejar mi trabajo político, sin esos dos elementos (y sin mi familia) mi vida no tendría sentido. Para mi el punk es intrínsecamente político, entonces ahí puedo cubrir dos partes importantes de mi vida. Y  los buenos lectores podrán preguntarse ¿a que viene esta perorata? Pues es por mi terquedad de querer seguir tocando, ante todos los pinches problemas con el grupo, que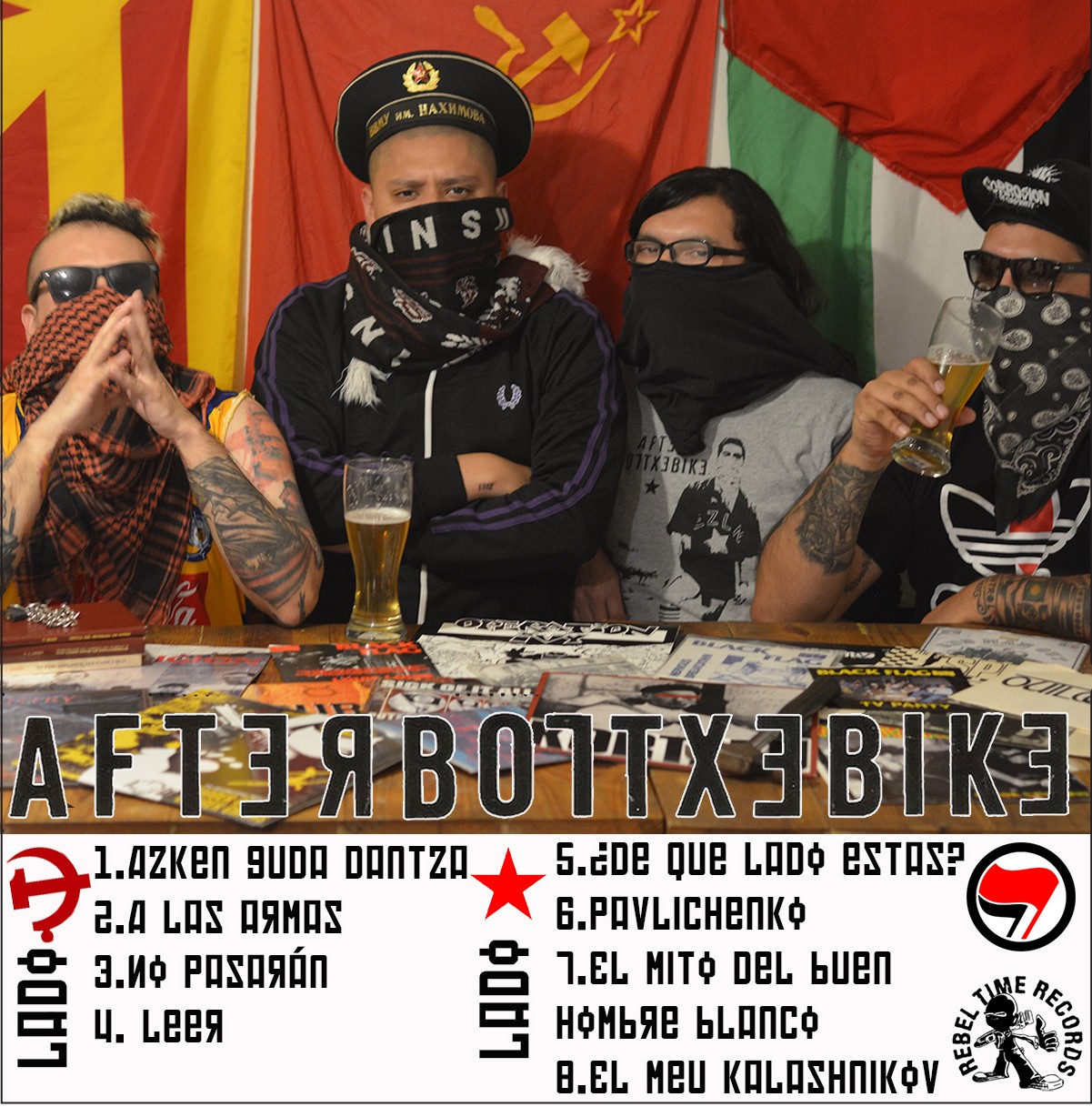 seguimos tocando con Afterboltxebike. Mas o menos fue lo mismo que con Brigada, seguir la linea política anticapitalista y antifascista, algo que sigue sin caer o gustar en Monterrey. Las primeras canciones las hicimos mas punk del estilo Kortatu y Núcleo Terco pero también con unos toques al estilo Negative Approach y Minor Threat, hicimos 7 canciones mas un cover de Ópcio K-95 y sacamos un casete con la ayuda de nuestro amigo Randy de Rebel Time Records. Ahora estamos en proceso de sacar un 7 pulgadas con 2 canciones nuevas y nuestra versión de Odio a la policía de las Vergas, nos están apoyando de nuevo el camarada Randy y Dure Réalité de Canada y con Victor Le Chinoise de Discos Machete de la CDMX. Creo que el 7 suena mas hardcore punk que las otras canciones. Y la idea de Afterboltxebike es hacer propaganda en forma de música.
Hace algunos años me enteré se comenzaba una  organización antifascista en monterrey,  ¿cómo les fue con eso?
Pues yo creo que les fue mal, varios compas andaban ahí, pero les falto mucho trabajo, varios de los que iniciaron eso no estaban ni comprometidos y lo hacían por otros motivos ajenos a la cuestión política. Yo no me quise involucrar porque militaba en otra organización comunista, los apoyé en varias actividades, pero a varios de ellos les falto mucho compromiso y seriedad. No podría comentar mas sobre el tema porque no participaba ahí.
¿La música es sólo música?  Se puede terminar  rockeando con una banda que al final tiene letras racistas, homofóbicas o antifeministas con el pretexto de que tocan bien chido.
Si y no, cada quien debe decidir si "La música es sólo música", las bandas que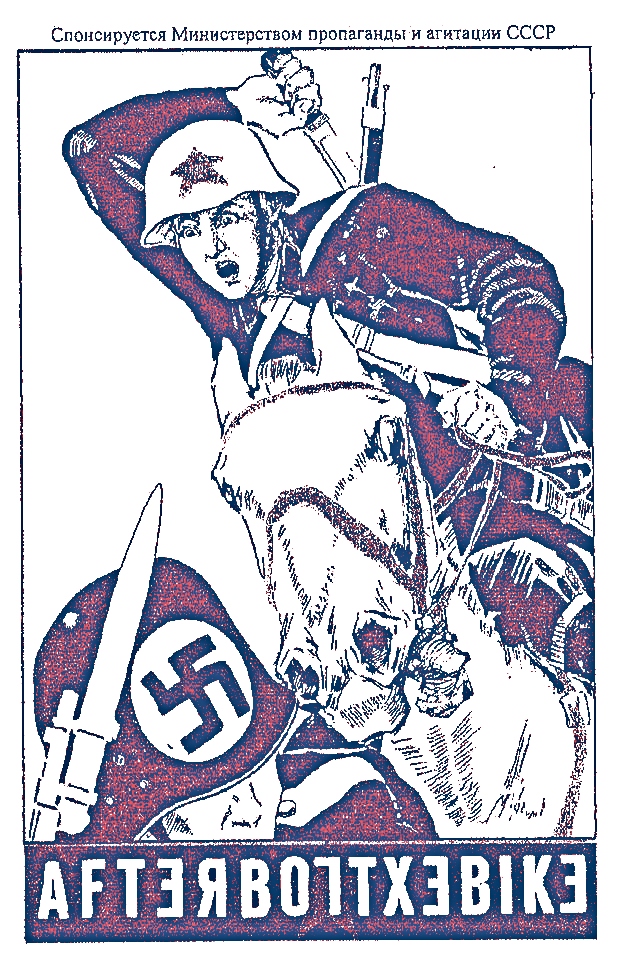 yo he escuchado que son racistas o fachas sinceramente están bien gachas, suenan feo, la voz chillona del Ian Stuart es mas fea que mi voz (y la mía es horrible). No le encuentro sentido a escuchar bandas que te denigran como ser humano, me parece muy pendejo escuchar una banda que diga, por poner un ejemplo, que esta en contra de los inmigrantes y que sean nacionalistas, pues uno ya sabe que son racistas, y luego andan pagando por verlos. No tiene ni sentido que esas bandas nazionalistas vayan a los países de donde salen esos inmigrantes que tanto odian. Existiendo tantas bandas que no son ni racistas, ni machistas, ni nacionalistas ¿qué pinche necesidad tiene la gente de escuchar bandas nazis?
Luego están quienes se hacen pendejos y van y tocan con las personas que sabemos tienen gustos "raritos" por las ideas racistas o nazis y no dicen nada, y lo peor es cuando esas bandas se dicen antifas o anarquistas o comunistas pero por tocar van con los fachillos a sus tocadas, hay varios así en Mty.
Tu orientación política te ha impedido relacionarte con la escena Punk en México?  O pregunto de otra forma, a la escena punk le ha costado relacionarse contigo por tu orientación política (¡No, Diego no es facho!)?
De mi parte no, de las otras personas pues creo que tampoco, por lo menos no que yo me haya dado cuenta.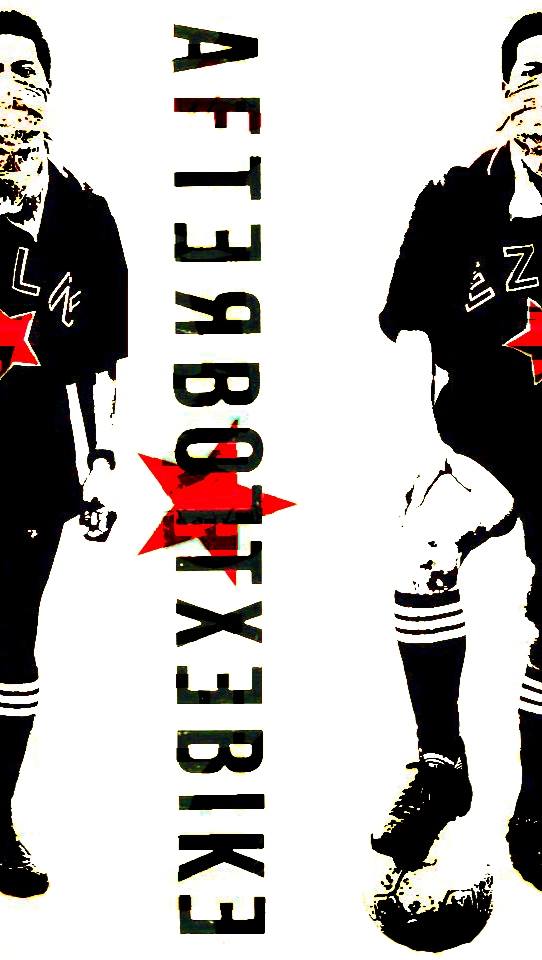 Algunas veces he pensado que la escena está inundada de drogas y alcohol, esto lo veo más precisamente en CDMX y EDOMEX. No es por un carácter moralista, a mí me encanta la cerveza, pero a veces pareciera que no te puedes divertir si no estás borracho o drogado. ¿Qué opinas de esto?
Yo sigo sin entender esa banda que se cree muy antisistema o muy rebelde por andar bien ebria o drogada. Creo que para emborracharse y drogarse no tienen ni que salir de su casa, dejen que las personas se diviertan en las tocadas. Quienes escuchamos punk y sus variantes no estamos exentos de recibir la información del resto de la sociedad, las ideas, que para mi son reaccionarias, del alcohol y las drogas permean de manera muy fuerte en la microsociedad que le llamamos escena.
Prefieres:
Old school o new school. No school.
Straight edge o sociopolítico. Para mi es lo mismo.
Oi! o punk. Suenan igual.
Agua natural o refrescos (sodas). Agua.
Carne asada o piza. Ajua, carne asada.
Bandanas o gorras. Bandana, pero cualquiera de las dos me hace ver mal.
Shorts (bermudas) o pantalón. Chores
 Por qué crees que ahora que esta Morena en la presidencia mucha gente en México lo ve  como un Mesías.  ¿Estamos  necesitados  de un icono  que nos proteja, seremos infantes perpetuos?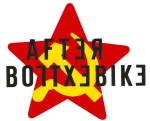 Al parecer no hemos pasado la etapa del caudillismo, también porque el Peje tiene como 15 años o mas en campaña electoral, la gente esta tan cansada del PRI y del PAN que votaron por cualquier cosa que no tuviera los logos del PRI y el PAN, pero pues votaron por pura gente formada política y culturalmente en el PRI y en el PAN. También hay que sumarle que la izquierda anticapitalista no ha podido presentar una opción para la mayoría de la población. Lo que necesitamos es una organización política seria, comprometida, que haga trabajo de base, que no se quede en las tocadas, que salga a la calle, que este codo a codo con el pueblo, ahí si, nos falta madurar en esos aspectos.
¿Por qué en Nuevo León revivieron esa onda de la república de rio grande y porque con el tránsito de inmigrantes en busca del sueño americano salió lo peor de la gente de Monterrey y su área metropolitana (ésta área en específico, ya que no tengo entre mis contactos gente de otros municipios)?
Creencias de gente pendeja. Los pendejitos que traen sus chingaderas de la República de no se que mierda son los mismos que piensan que Porfirio Díaz fue un buen presidente y que enaltecen a Maximiliano de Habsburgo, son fachos de closet.
Sobre lo de la inmigración, la sociedad regia es muy ignorante pero no es culpa del pueblo, es culpa del gobierno, de los ricos y de los medios masivos de comunicación (básicamente es culpa de la superestructura burguesa del capitalismo regio). Durante décadas les han metido en la mente ideas racistas y reaccionarias.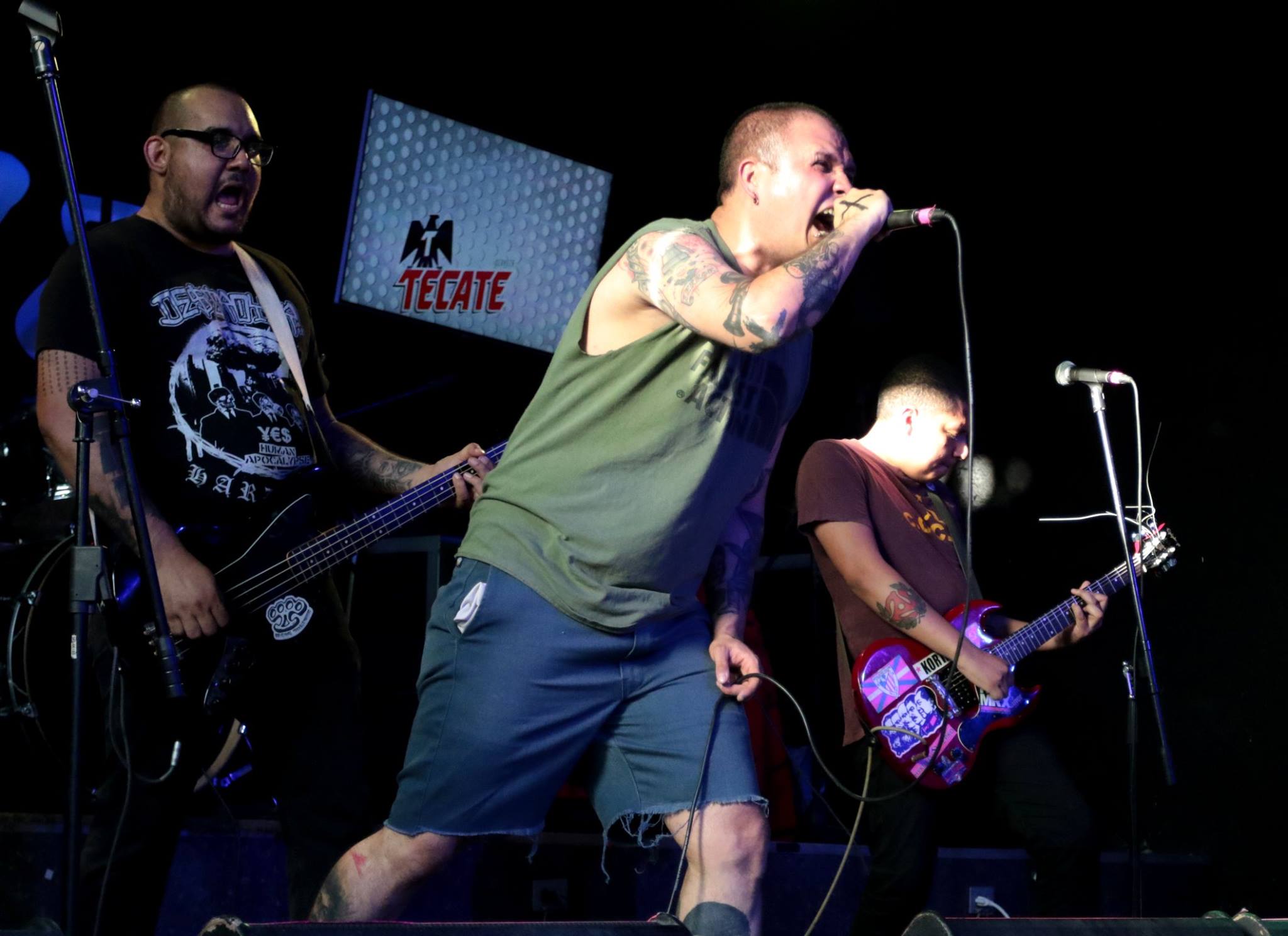 Una de mis canciones favoritas de brigada Roja decía: ¡porque no nacimos en el mismo lugar, por no somos de la misma clase social! Y siempre me remitió a pensar en los privilegios y que realmente nos ayudaría a entender un chingo de cosas. Podrías  explicar más  de esto, si es que estamos en la misma postura.
La letra de la canción habla sobre las diferencias de clases sociales y sobre las constantes criticas que recibimos quienes pensamos que podemos construir un mundo mejor, un mundo distinto en el que hoy sobrevivimos y sufrimos. La frase a la que haces referencia quiere dejar en claro esa parte, hay quienes tienen mas privilegios que otros, aun asi, las personas con mas privilegios pueden tener empatía con las personas que son de la clase proletaria, lo malo es cuando los proletarios sueñan con querer ser ricos, o sea, sueñan con explotar a otras personas, que es la fantasía que nos venden los capitalistas.
Desde hace unos años hemos visto que viejas bandas regresaron a tocar, ¿a quien te  gustaría ver en vivo y porque?
Quisiera ver a Minor Threat o a Kortatu en vivo, pero dudo que vayan a volver a tocar. Esas son dos de las bandas de las que mas he aprendido, que, creo yo, interpretaron el punk de la manera mas correcta siendo consecuentes entre lo que decían y lo que hacían, algo que es muy difícil y que a la mayoría de las bandas poco o nada les interesa. Para mi ahí radica una gran diferencia entre solo escribir canciones y entre escribir lo que vives y haces.
Cuando tendríamos en México el 7" y ¿que podemos esperar  en cuestión de música?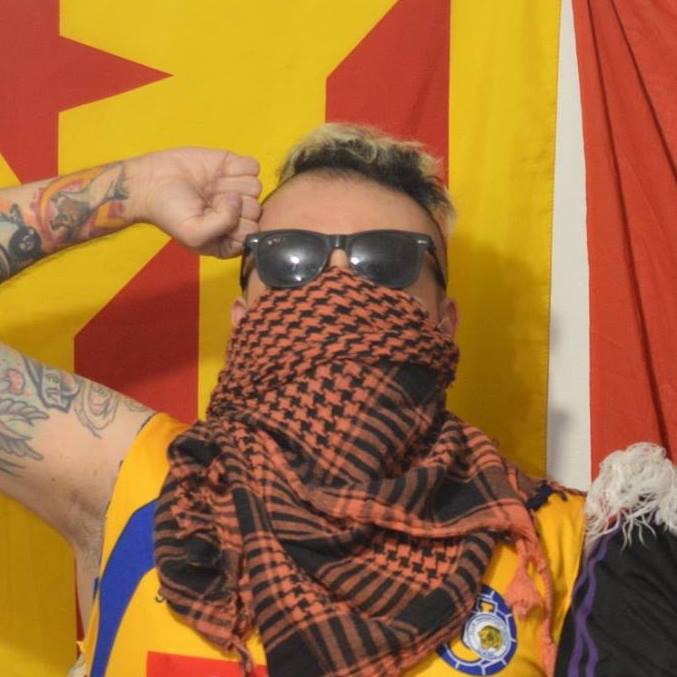 Buena pregunta que no sabría como responder, pero tengo muy buenas excusas. Como desde hace un año vivo exiliado por cuestiones que no vamos a discutir aquí pero cualquiera puede imaginarse, el proceso del 7' ha sido muy difícil; queríamos meter 3 canciones nuevas originales pero no teníamos ni un miserable riff hecho, así que en diciembre del 2019 fui a Monterrey 1 semana y ahí tuvimos que hacer las canciones desde cero, pero por falta de tiempo y creatividad solo pudimos hacer 2 canciones y una intepretación propia de un cover de las Vergas, en esa semana solo grabamos las bases y las voces porque tenia que regresarme al exilio. Después Hugo y Marcos tuvieron que grabar sus partes, editar, etc… y pues que llega el inesperado Covid-19, alias el coronavirus, que ha entorpecido mas el proceso, y para rematar, al parecer, la fábrica de discos había detenido sus operaciones, algo que no sabemos exactamente.
La música suena mas hardcore punk, con partes mas rápidas, las letras son parte del concepto del disco que llamamos Agitación Marxista y sobre aviso no hay engaño, las letras hablan exactamente de eso.
Yo pensaba que no íbamos a vender ni un casete del álbum anterior por la estética del diseño, por las letras de la banda, que aparte están en español y por cuestión de distribución lo están vendiendo en Canadá y Estados Unidos, pero se ha movido muy bien, así que en el 7' traducimos las letras al ingles y al francés y esperamos se mueva igual de bien que el casete.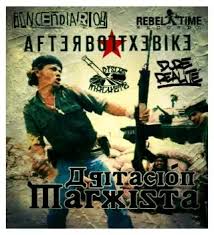 Es momento de despedirnos. Danos algunas palabras finales.
Gracias por apoyarnos, invito a las personas que quieran hacer un cambio en su entorno, en su realidad, a salirse de su confort, ir a las calles, a las fabricas, estar codo a codo con la clase trabajadora. Si quieren defender el anarquismo o el comunismo, que lo hagan con convicción, no solo en las tocadas sino afuera con el resto de las personas. Les dejo una frase del comunista italiano Antonio Gramsci, que fue preso por la dictadura fascista hasta su muerte: "Instrúyanse, porque necesitaremos de toda nuestra inteligencia; conmuévanse, porque necesitaremos todo nuestro entusiasmo; organícense, porque necesitaremos de toda nuestra fuerza"