We're stoked to have Reckless Upstarts (out of Windsor) playing Spring Offensive 2019 on the Sunday. We're equally stoked to have Rough Cuts (out of Toronto) making their debut on the Friday. Both bands feature the dulcet tones / vocal stylings of Mike. Without further ado, here's a bit of a back-and-forth with Mike regarding these two outfits…
For those who might not be familiar with the Reckless Upstarts, how about a bit of a history?
Reckless Upstarts started as a hobby project between myself and Curtis. I had met Curtis at a feminist rally I was attending in 2013, we started talking about music, had a few too many whiskies, and the rest is history. The band had a relatively slow start, and didn't really start gaining momentum until around 2016 or 2017 when Matt joined the band as a second guitarist. We've cycled through a few drummers as well… Corey is our fourth drummer and is hands-down the most talented one in the band. In the last couple years we've put out a couple EPs, done some touring, shared the stage with some of our heroes, and made tons of new friends in the process.
You've also started a new band in Toronto, right? What is going on there?
I moved back to Toronto in August 2018 for work, which was bitter sweet for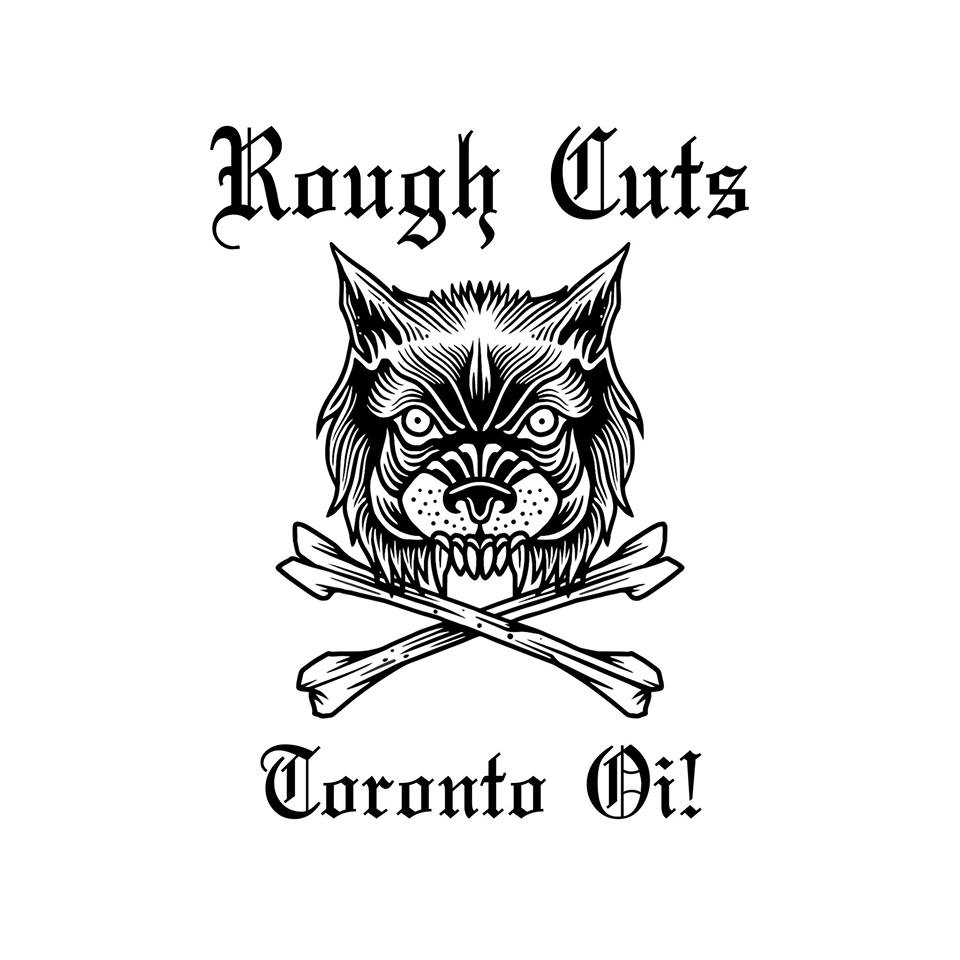 me. On the one hand, Toronto is where I grew up so it was familiar and exciting to be returning. On the other hand, Windsor has a special spot in my heart. The people in that city are some of the most genuine, down-to-earth, hardworking individuals I have ever met. Windsor was, and always will be, a main reason why Reckless Upstarts exists.
That being said, I don't get to practice with the guys in Reckless Upstarts as much as I would like now that I'm in Toronto, and I needed a new outlet. Rough Cuts came about pretty organically after reconnecting with some friends. It features Zack from Dirty Work on guitar, Scott, ex-Dirty Work and Bare Bones on Bass, and Andrew, ex-Bare Bones on drums. We felt Toronto was in need of a proper Oi! band, so here we are.
Reckless Upstarts were recently part of an excellent split 7″ with Streetlight Saints on Insurgence Records, how'd that come about?
Steve, from Insurgence, contacted us one day saying that he liked what he was hearing and there was the opportunity to work together. He mentioned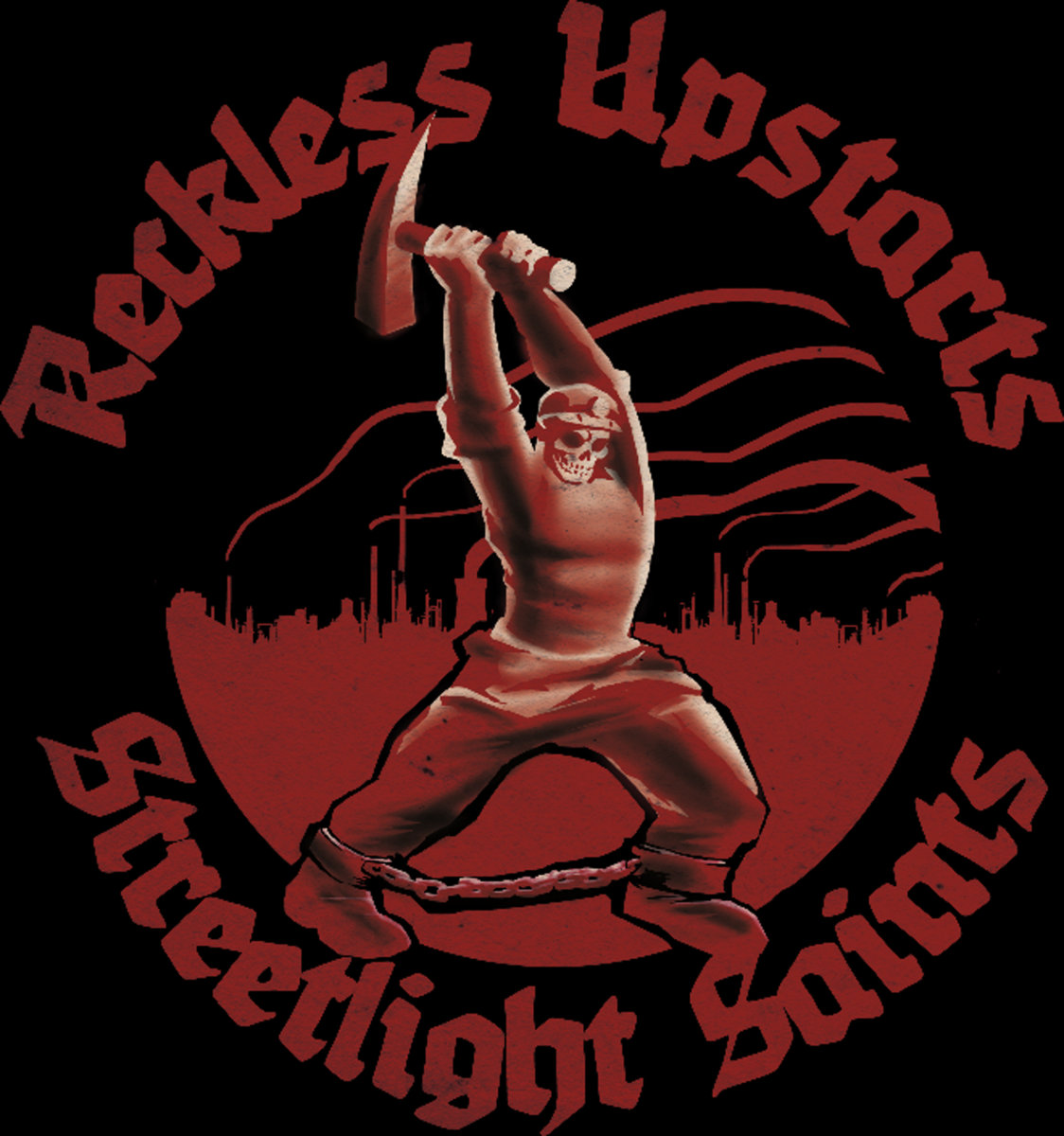 doing a split 7", and we found Streetlight Saints from Calgary to hop onboard with us. I think there's a lot of similarities between our bands in terms of what we write about and what our values are, so it was a pretty natural fit. The timing for this release was perfect as well. Both bands were lined up to play the 2018 Montreal Oi! fest, so we were able to do a mini-tour and promote the release. Working with Insurgence has been a great fit for us and we're proud to be a part of that family.
You've got a track called "$78 Million" on the "Never Alone A Benefit Album For the International Antifascist Defence Fund" … clearly no fence-sitting here …
Politics are such a sensitive subject, and even more so in the skinhead scene, but they're a part of everyday life. I won't speak for my bandmates on their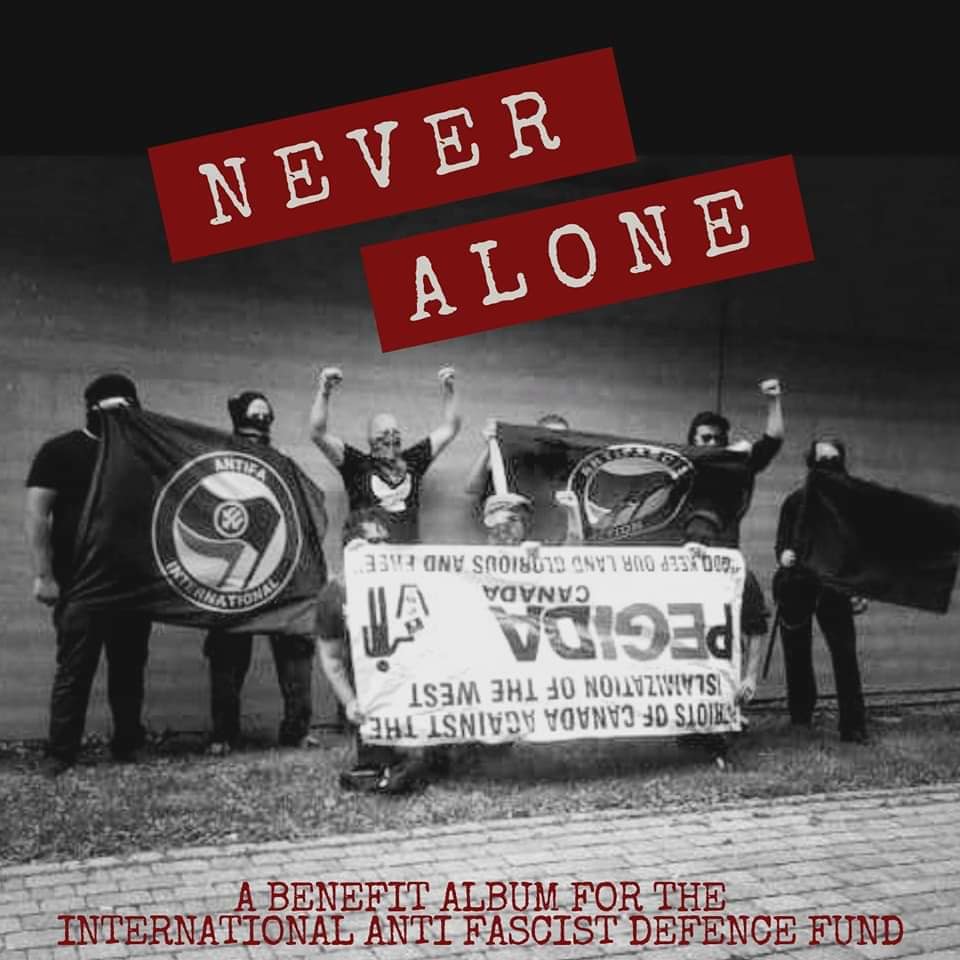 political affiliations, but I will say that I'm strictly SHARP (skinheads against racial prejudice) and that includes anti-fascist, anti-homophobic, and anti-sexist. I've never been one to tell people how to vote, but I'm not going to shy away from voicing my views either. The fact is we have a soap box, and as much as I love singing about getting drunk at the pub with my friends every weekend, there are important issues that should also be given their share of attention.
A European tour happened just a bit ago … any highlights?
Reckless Upstarts did a run of shows in Europe in September and October of 2018 and it was a surreal experience for all of us. I don't think any of us thought we'd get to this point. We did a straight run of 9 shows between the Netherlands and Germany, and loved every second of it. Having the opportunity to drive around those countries really drives home how beautiful they truly are. And it's also a totally different experience touring Europe than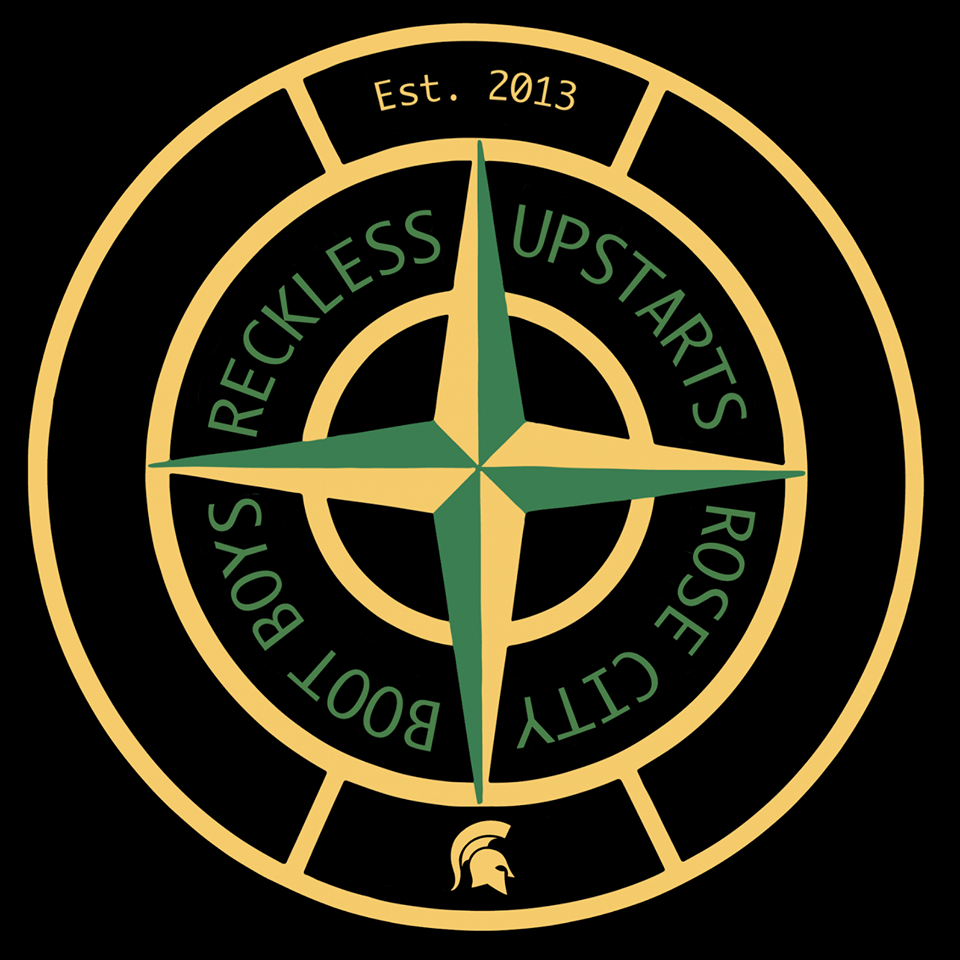 North America… their hospitality is on a different level. My personal highlights were the shows in Hannover and Hameln; the energy and camaraderie at those shows was top notch. We had skins from Hannover take the train to Hameln to catch our set again towards the end of the tour, so that meant a lot to us. But every city was special… Essen we made new friends in an awesome band from the UK called Criminal Mind, in Dresden we played with the mighty East End Chaos, and in Berlin we drank too many Mexikaner shots and took in the Ramones museum. We also managed to snag a couple days off in Amsterdam to bookend our tour, so that was a riot as well.
What's next for the bands? Recording? Touring?
For Reckless Upstarts, we've got a busy year ahead of us and we haven't even really started planning everything. We have a bunch of one-off shows lined up, including the Rebel Time Spring Offensive matinee blowout in Hamilton on March 24th. As far as touring goes, we have 2 days lined up in Alberta with our pals in the Harrington Saints for early May, we will be playing the Midwest Live & Loud festival in Chicago in late August, with a short Midwest tour around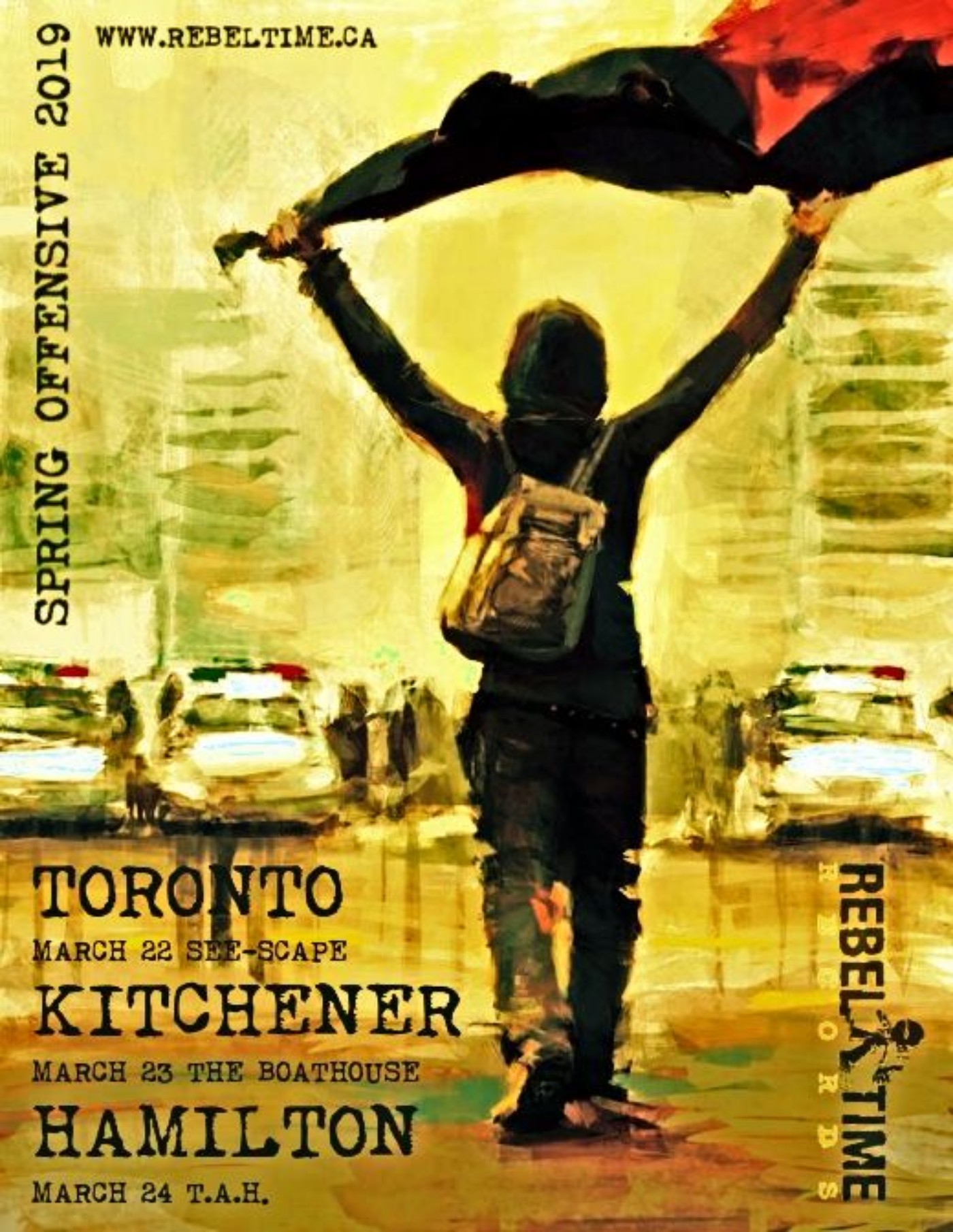 that fest. And we're trying to make it back to Europe again this year.
With regards to recording, we have an EP scheduled for release this year on Insurgence Records (North America) and Contra Records (Europe), so watch for that to come out. We have started writing our next release as well which will be our debut full length. We hope to get that recorded this year and released in 2020.
For Rough Cuts, we just finished recording our debut EP, and are just starting to book shows. Our first ever show will be March 22nd for the Rebel Time Spring Offensive show in Toronto, but we'll be booking more shows to fill out the year.
Please check out the Reckless Upstarts facebook page and the Rough Cuts facebook page to stay up to date with all news, shows, music, etc.
Here's Reckless Upstarts doing "Rose City":
And, here's Rough Cuts doing "New Breed" :