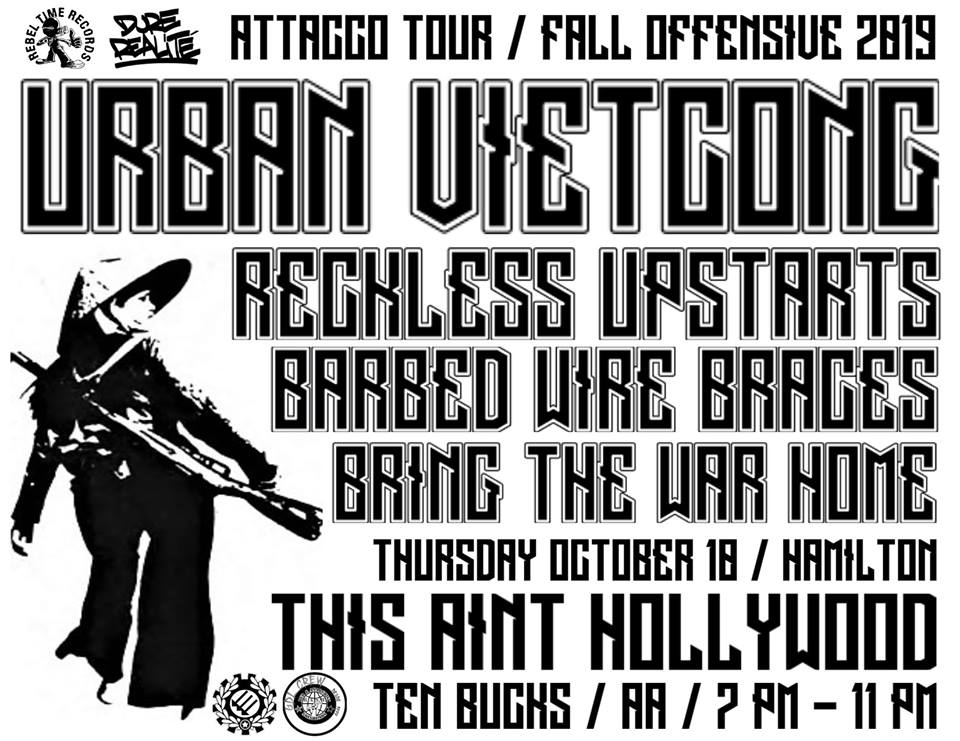 For one night only!
Yes, we're bringing back the famous anti-fa cookies!
Vegan chocolate chip with chocolate chip icing.  Made by the punk rock pattisiers at  Hamilton's The Hearty Hooligan . Best damn cookies we ever ate. No lie.
They'll be available at the Hamilton stop of Attacco Tour / Fall Offensive 2019 … Urban Vietcong, Reckless Upstarts, Barbed Wire Braces and Bring The War Home … Thursday, October 10th at This Ain't Hollywood.
Bring your appetite!