Bring The War Home … first came across this newish Hamilton band when one of the members got in touch about possibly playing one of our Punk Rock Matinees.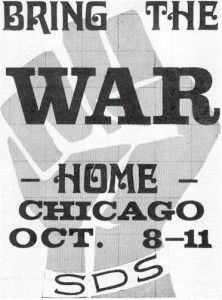 Right off the bat, I was, as a student of US left-radical politics, intrigued by the name, which I assumed alluded to the October 1969 SDS / Weatherman "Days Of Rage" demonstrations in Chicago. A good start!
A quick review of the Bring The War Home facebook page revealed a band both serious and self-deprecating. A good mix!
The ended up playing a Punk Rock Matinee (video below) and blew people away.  More than one person commented on how good they sounded, considering it was their first show.
So, stoked to have Bring The War Home playing a couple of the Spring Offensive 2019 dates … catch them in Toronto at See-Scape on March 22nd and in Hamilton at This Ain't Hollywood on March 24th …

So, "the best revolutionary agit-punk band you never asked for" … well, dammit, we're asking … what is Bring The War Home ??
Basically we (Martin, Dael, and Gross Biff) started a band to play fundraiser shows for Hamilton Against Fascism (HAF) last spring and had more fun than we expected, so we kept doing it.
It was initially just Martin and Gross Biff, but we met Dael when they punched Martin in the face. He deserved it so we knew it was a good fit.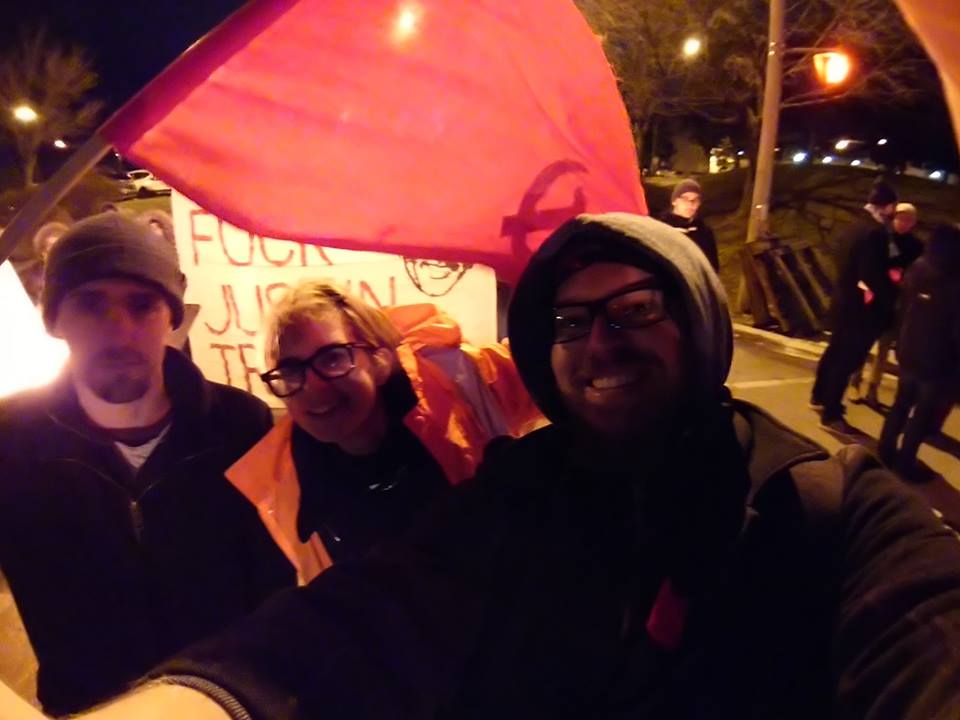 We set out to be a pop-punk/skate punk band but it usually comes out a little heavier than that. Think of us as a smart person's Green Day and a stupid person's Propagandhi but with less raw talent than either.
I get a feeling the band members are all pretty active politically … band interests, according to FB, include revolution, communism, socialism, working class, peoples' war … how's that coming along? Keeping you all busy?
Cop Question. But seriously, capitalism is going to pieces all around us. Wages are stagnant, the standard of living for the working class is dropping, fascism is resurgent, and we're being thrown into one imperialist war after another. So yeah, we've been pretty busy. This is probably the best time in the last half a century to be a communist, people are receptive to it in a way they haven't been in a long time. Specifically, we're involved with Hamilton Against Fascism, and some of us are supporters of the Revolutionary Communist Party. We're also active in our union locals. Wherever there's a fight, we try to be there.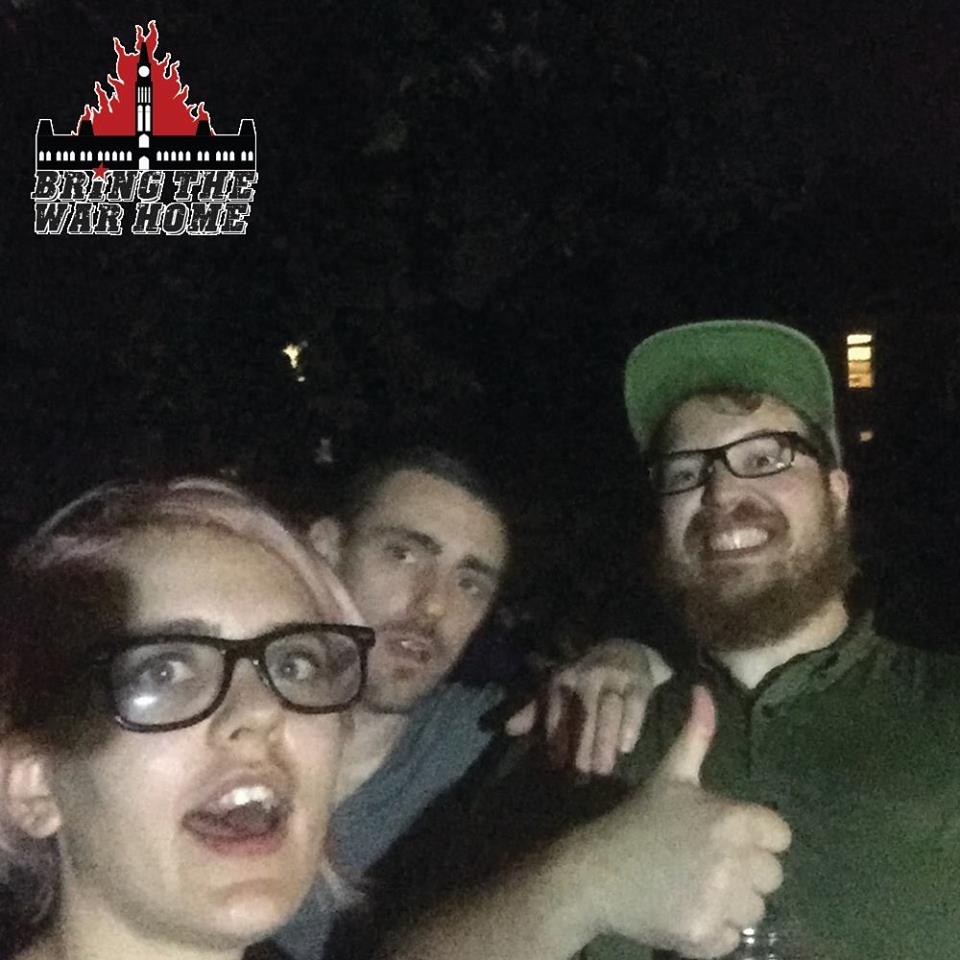 An EP is in the works! Tell all!
Yeah, we're pretty excited about it. It'll be the five songs that best represent what we're about as a band: anti-fascism, working class struggle, and revolution.
It's self-titled, comes out March 20th, and will be available on Bandcamp, Spotify, and CD.
Musically, what's on your turntables, in your tape-decks?
Martin: Currently I've been really digging War on Women, Bad Cop/Bad Cop, Direct Hit, No Use for a Name, The Last Gang, Negro Terror, and Material Support. I really liked Spanner's most recent release, "We Won't be Stopped". I'm excited about the upcoming albums from Masked Intruder, PUP, and Bad Religion. And always returning to bands like Propagandhi, Anti-Flag, and Strike Anywhere.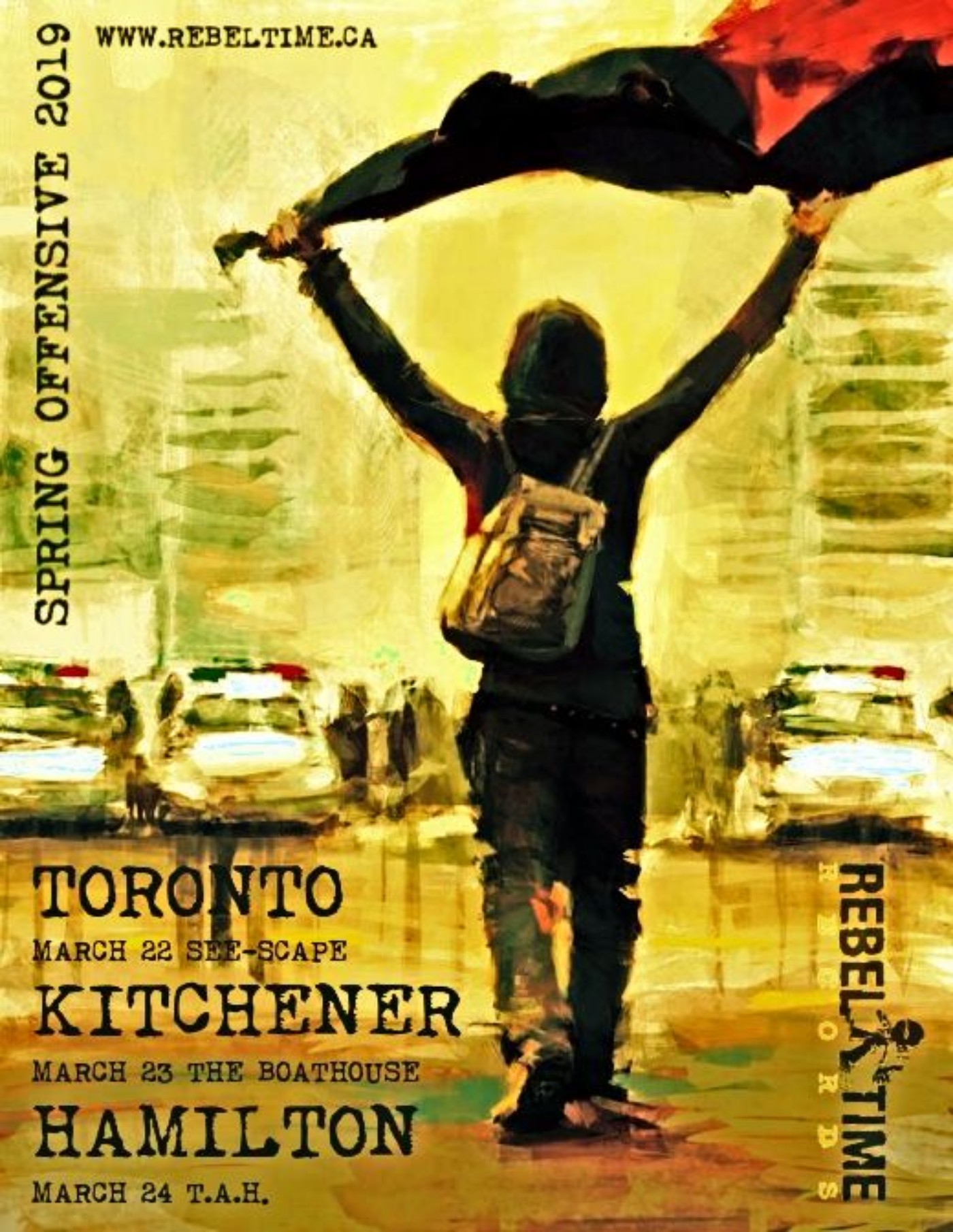 Dael: If I were being honest, I'd tell you I was listening to nothing but ABBA and Cardi B all week. That said, I'm also the band Emo. I like Soccer Mommy, Pity Sex, and Makeshift Shelters.
Gross Biff: I was only allowed to listen to Christian Rock growing up, so my adult life has been spent making up for lost time with 90s alt-rock and 3rd wave ska. So you'll pretty much always catch me listening to Streetlight Manifesto (yes, they're ska. Yes, I'll argue with you on the internet about it). I treat every track like it's an audition for Our Lady Peace, which I feel like is a better fit now that I have to wear glasses.
And, the obligatory, interview-ending question: what's ahead for Bring The War Home?
We'll be playing a bunch of shows in Ontario to promote the EP, including with the Spring Offensive in Toronto and Hamilton. After that, it'll be back on the grind writing new music for our debut LP, hopefully within the next year. Then, it'll either be The Revolution or the death of the planet so wish us luck.
Here's the band's debut gig … October 21st, 2018 at This Ain't Hollywood …