Greetings to everyone out there still supporting underground music!
We're still here after 10 years  and over 20 releases!  That's amazing!  We've put out some of the best socially conscious and political music on the big island!  Heck, we even put out some great records from across the pond and beyond!   We've organized shows, tours, events … you name it!   Can't say it has been easy though, we've had some serious struggles these past years,  and we've lost some amazing people along the way as well.  But here we are, in 2018, 10 years later, ready to keep this beautiful thing going!  No compromise to what we believe in!
So, thank you to everybody who has stood with and beside us all these years.  We've got some massive plans for the label in 2018 and we're gonna keep doing this if you are, too!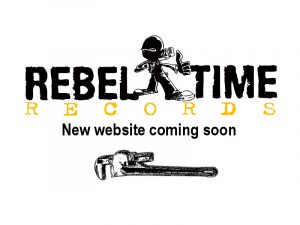 We are busy working behind the scenes in a much needed regrouping at the label, so thank you in advance from the bottom of our hearts for your patience!
This year, we will join the rest of the world and build a proper website.  And we've got some amazing releases and shows coming up!  Stay Tuned, thank you again for the support!!!
For now, stay up to date here:
Facebook (most up to date):  https://www.facebook.com/RebelTunesForRebelTimes/